18 Cheap But Brilliant Ways To Keep Your Kids Busy During This School Holiday  From Today Until The Last Day Of The School Holiday.
Being a parent is hard enough. Being a parent with kids who are dying to be engaged during this school holiday can be extra challenging for any parent, older siblings or babysitter. 
Thankfully, for every problem, there are brilliant minds across the world who is always genius enough to come up with some amazing solution. Simple, cheap yet effective. While taking the kids to the movies, or swimming pools can be exciting and fun, but at the same time, the cost can add up. 
So here are 18 simple ways to keep your kids busy during the school holiday.
1.) Indoor Camping:
Go camping indoors and let your kids imagination wild.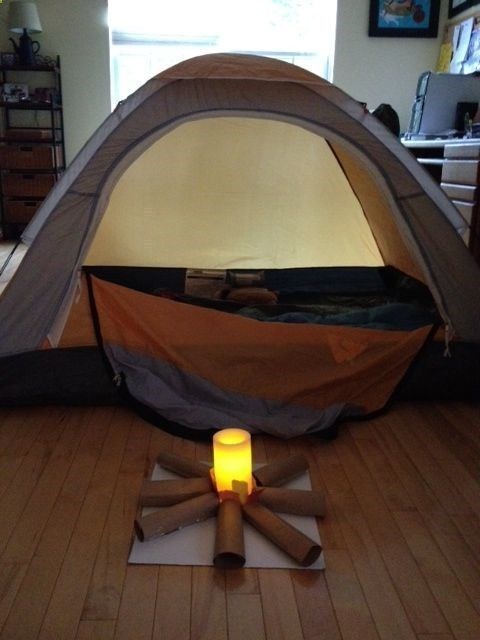 img src : thestay-at-home-momsurvivalguide.com
2.) Make Mission Impossible With These Well-placed Yarn.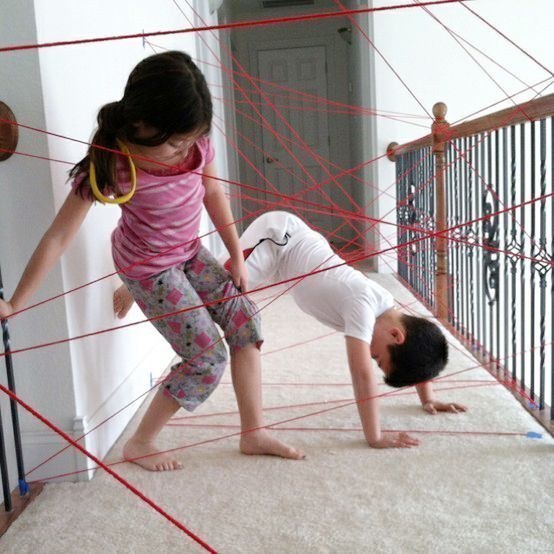 img src : ellisbenus.com
3.) Go Higher Than Eiffel Tower With These Cut Out Sponges.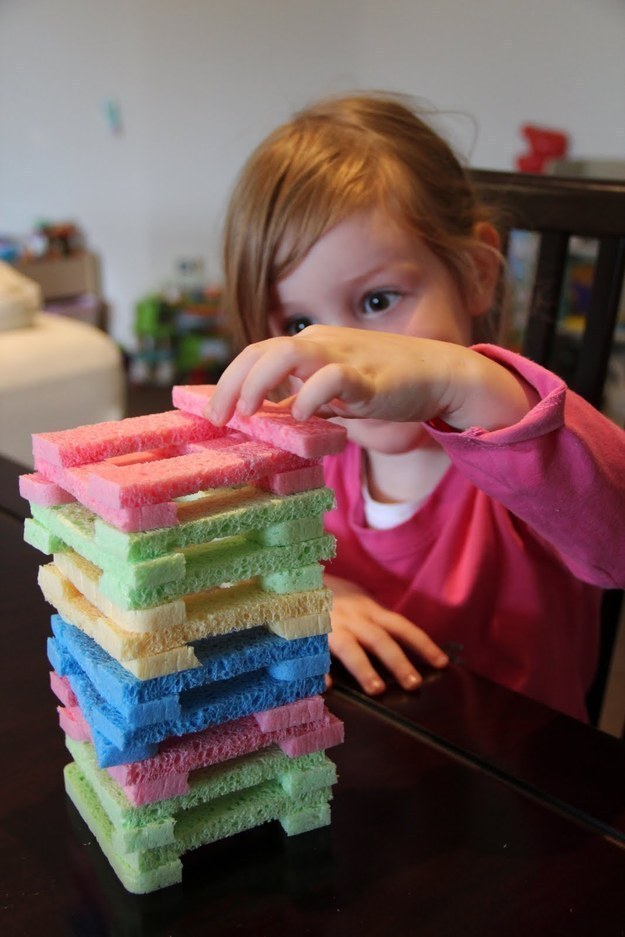 4.) Chalk is  fantastic way to play dress-up without dolls. Get them to draw and simply dress them.
5.) Painter's tape and some balled-up newspaper are all you need for this "sticky spiderweb" activity.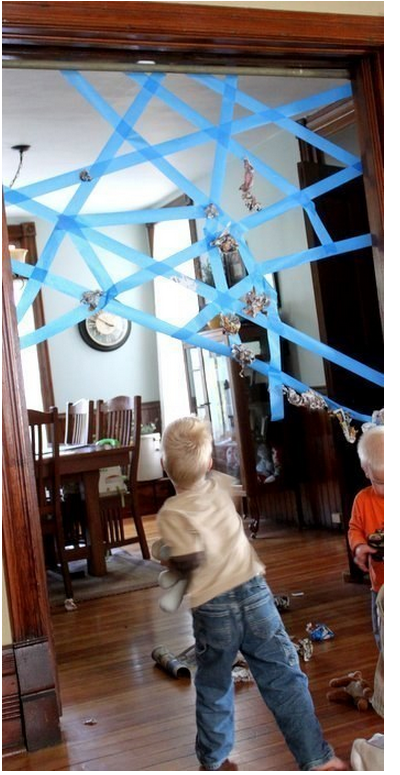 img src: handsonaswegrow.com
6.) Exploding paint bags can be a messy, fun art project for your kids. Make sure you choose a nice and warm day for this one.
7.) Have extra bubble wrap? Make stomp paintings. This will be one of the funniest most fun events and they will love it. Short trip to any hardware store will get you plenty of bubble wraps if you don't have in stock.
8.) Roll out butcher paper for epic drawing sessions. They will be drawing all day long.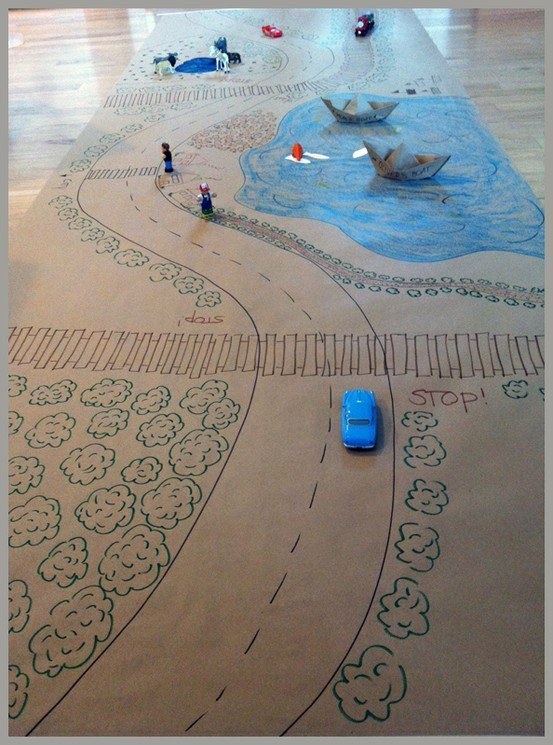 9.) Cut up a tarp with scissors into different shapes with points underneath  to make a cheap throwing game.
10.) Use foil to make a big river in the backyard.
11.) Hang a target for paper airplanes.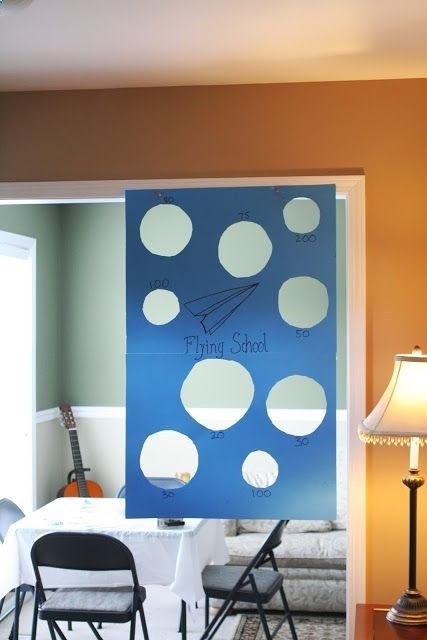 img src : diycraftti.me
12.) Turn a milk jug into a storm trooper helmet from Star Wars.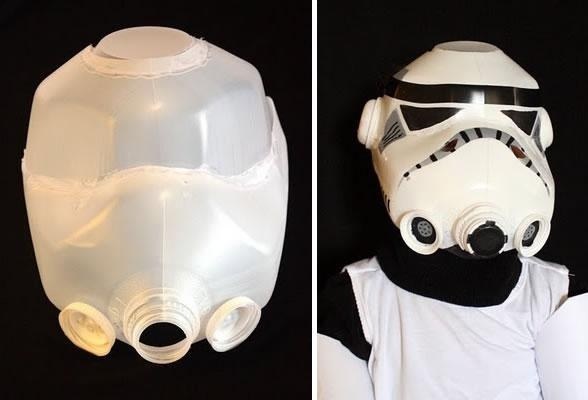 img src: filthwizardry.com. Find out how 
13.) Super-fun balloon rockets also teach an important science lesson.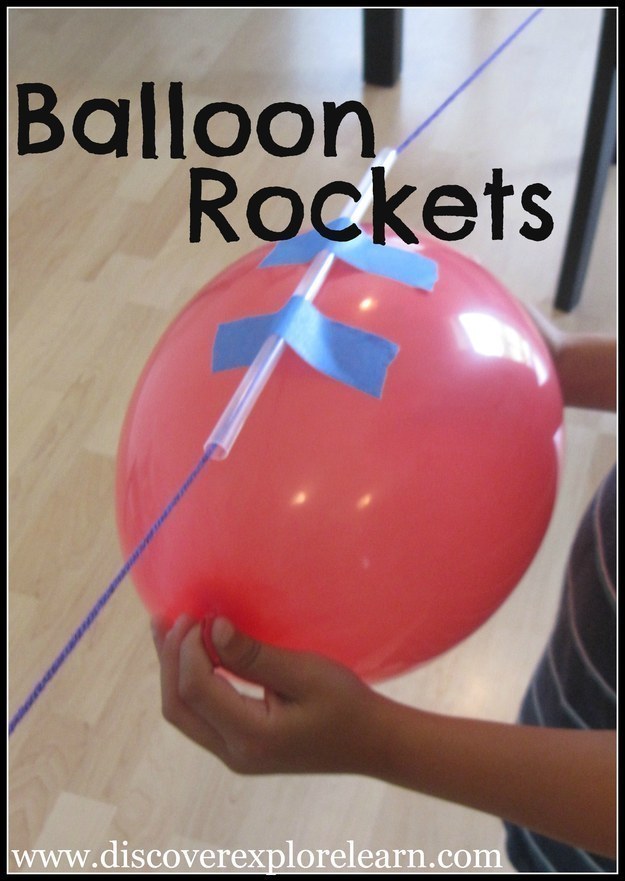 14.) Turn an old box into an indoor slide.
Needs extra parental supervision.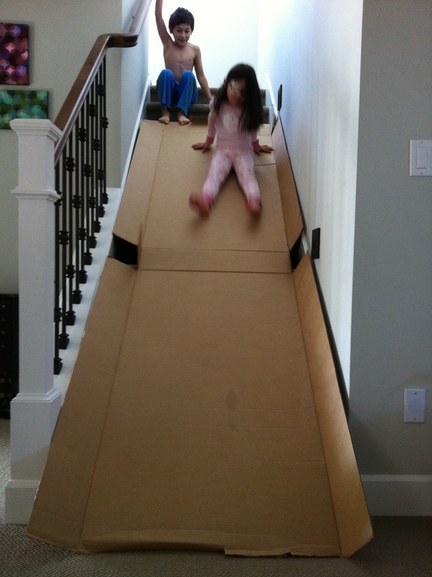 15.) Use a clothes hanger and string to make an indoor zip wire for your kid's favourite toy.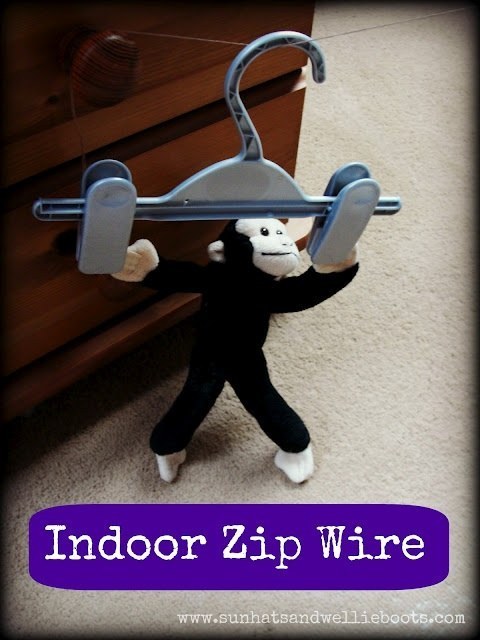 img src: sunhatsandwellieboots.com
16.) Pencil erasers and a marble make a surprisingly addictive bowling game.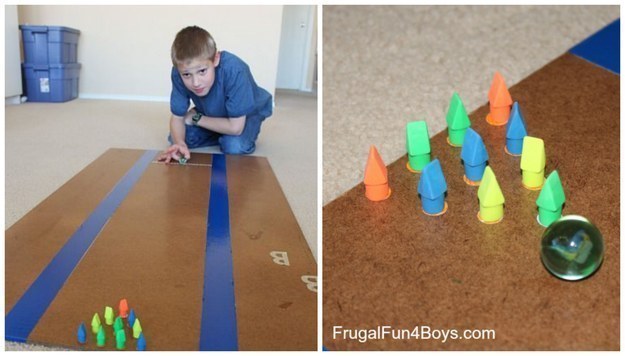 img src: frugalfun4boys.com. Find out here.
17.) Preschoolers can also continue to learn how to draw letters with this easy-to-make sugar-writing tray.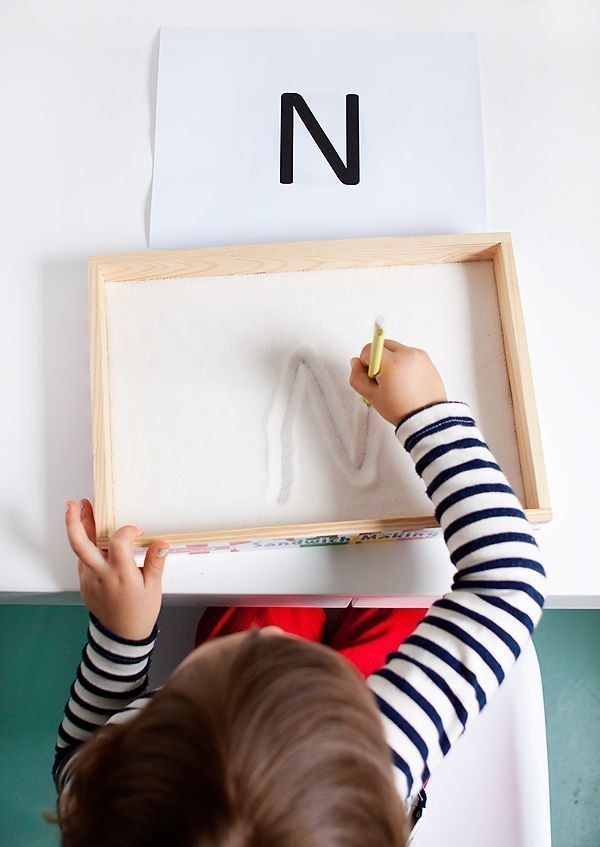 img src: hellobee.com. Click here to learn how
18.) Balloon ping pong is a fun activity your kids can safely play indoors.
The best part is that this fun indoor activity can be enjoyed without PROBABLY breaking anything in your house. 
Pretty much all of these ideas require some parental supervision, but it should be fun for everyone involved! Give them a try this school holiday season and see how you go, or at least share this article so other parents can!